Norway royals host interfaith dialogue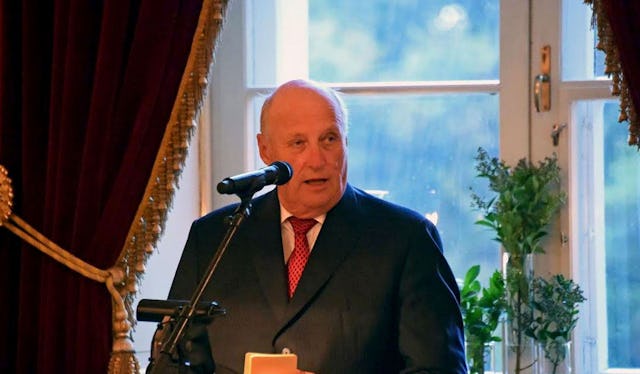 OSLO, Norway — Members of Norway's Baha'i community attended a special gathering hosted by the King and Queen of Norway.
Up to 90 representatives from diverse religious organizations were invited to the royal palace in Oslo earlier this month as part of efforts to promote greater inter-ethnic and inter-religious dialogue and understanding.
In his opening remarks, King Harald of Norway expressed his desire to contribute to the unity of the country, whose population is diversifying rapidly.
"When the Queen and I travel in our country we experience the diversity of cultures and religions very closely: by food, culture, through conversations with people who have roots from other parts of the world," King Harald of Norway told those present, which included members of Baha'i, Buddhist, Christian, Jewish, and Muslim communities.
"Then we reflect: This is Norway. This is Norway anno 2015. And just that is so exciting: The Norwegian identity—the manifold peoples who are now Norwegians—is in constant change. We need solidarity. This is important to remember, especially in these days."
In her speech, Queen Sonja of Norway stressed the importance of the joint efforts of religious organizations in promoting unity.
"This event, initiated by the royal family in cooperation with the Interfaith Council, is a unique event and as such represents a model for dialogue for the rest of society," said Arne Kittang, one of the representatives of Norway's Baha'i community, who attended the event.