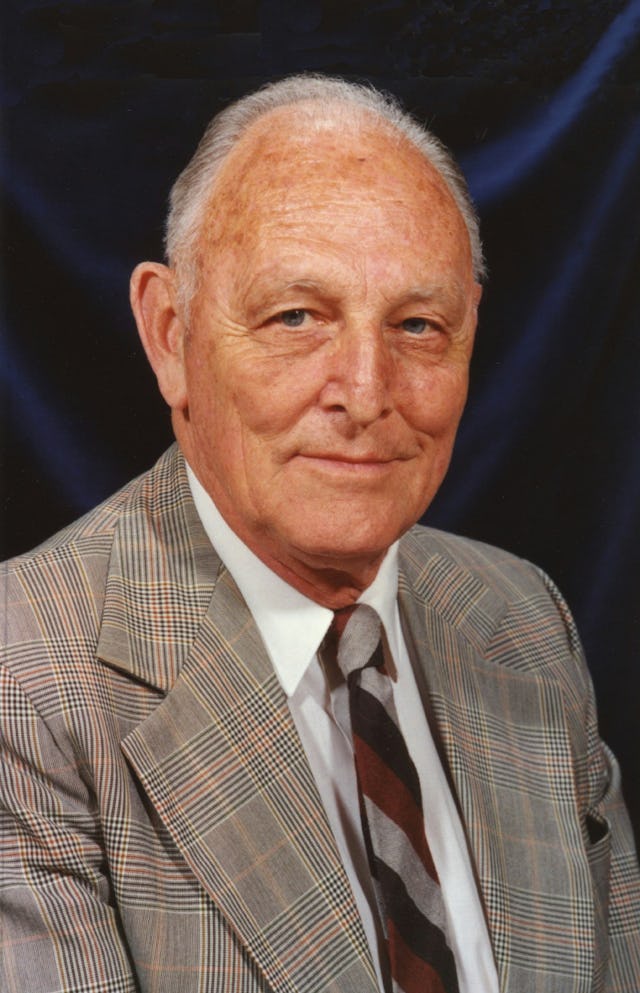 HAIFA, Israel — Dr. David S. Ruhe, former member of the Universal House of Justice, died Tuesday, 6 September 2005, near his home in Newburgh, New York, following a stroke in mid-August. He was 91.
Dr. Ruhe became a Baha'i in Philadelphia in 1941, subsequently serving on numerous Local Spiritual Assemblies and national Baha'i committees. Elected to the National Spiritual Assembly of the Baha'is of the United States in 1959, he served as its secretary from 1963 until 1968, when he was elected to the Universal House of Justice. His service on the Baha'i Faith's supreme governing council here extended for five terms of five years each until 1993.
A medical doctor, Dr. Ruhe was also an accomplished film-maker, painter, and author. Graduating from Temple University School of Medicine in 1941, Dr. Ruhe began his medical career during World War II as a malaria researcher in the United States Public Health Service where he was promoted to the rank of Medical Director.
In l954, Dr. Ruhe was named the first professor of Medical Communications at the University of Kansas Medical School. Among the innovations he introduced there were the use of optical fibers for endoscopic cinematography, the projection of high-definition images in surgical theaters, and videotaping of psychiatric sessions for peer review.
He made scores of medical films, winning the Golden Reel award, the Venice Film Festival award, and the Royal Photographic Society of Great Britain award for his productions. In the course of his work in medical education he was appointed Director of the Medical Film Institute for the Association of American Medical Colleges.
Dr. Ruhe was a prolific writer. In his medical career, he authored many papers and two books on aspects of medicine and medical audiovisual communication.
During his years at the Baha'i World Centre, Dr. Ruhe researched and wrote Door of Hope, detailed explanation of the history and significance of Baha'i holy places in Israel, published in 1983. Later, he wrote Robe of Light, a historical account of Baha'u'llah's early years, published in 1994. Dr. Ruhe was also an accomplished painter who was trained in the Lehigh Valley school of impressionism.
Upon his 1993 departure from the Universal House of Justice, Dr. Ruhe and his wife, Margaret, returned to New York State where he produced a series of documentary TV programs about the Baha'i Faith.
Dr. Ruhe is survived by his wife, Margaret, and two sons, Christopher and Douglas, and their families.