David Rutstein appointed as Secretary-General of the Baha'i International Community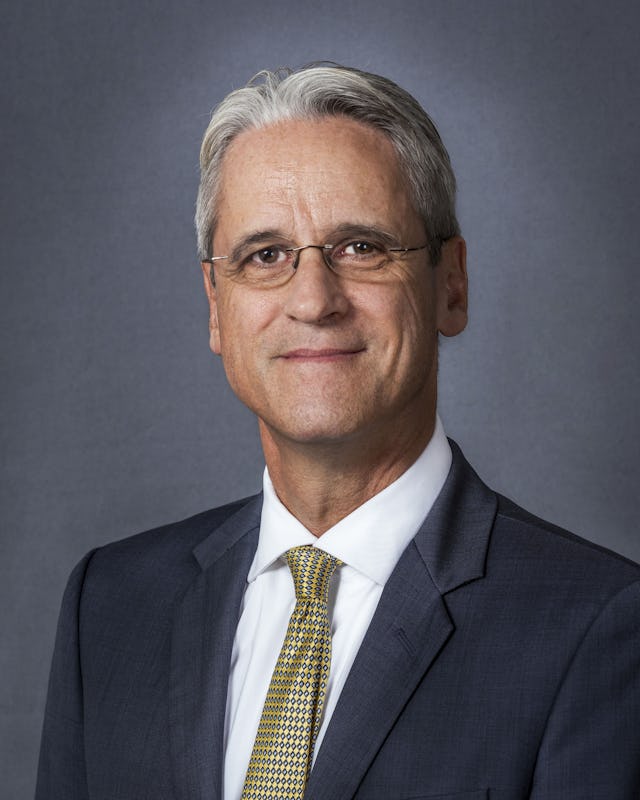 BAHA'I WORLD CENTRE — The Baha'i International Community today announced the appointment of Dr. David Rutstein as its new Secretary-General. He is succeeding Dr. Joshua Lincoln who had been serving in this capacity since 2013. The Secretary-General is the senior officer acting on behalf of the Universal House of Justice, the world governing body of the Baha'i community, in the conduct of its external affairs, including its relations with Israel, the host-country of its World Centre.
Dr. Rutstein comes to the Baha'i International Community following an international career as a senior health executive and physician. He served as a primary care physician in Micronesia and held multiple administrative positions within the United States government's Department of Health and Human Services, including as a rear admiral in the U.S. Public Health Service, and a term as the Deputy Surgeon General of the United States. He was also the vice president for medical affairs for a private healthcare system in China and founded a global public health charity. Dr. Rutstein holds an M.D. from Brown University's Warren Alpert Medical School and an M.P.H. from Johns Hopkins' Bloomberg School of Public Health. He is married and has three children.
Dr. Lincoln holds a Ph.D. in international relations from the Fletcher School of Law and Diplomacy at Tufts University. Prior to joining the Baha'i International Community, he worked for the United Nations, serving in various field assignments in Africa as well as senior positions in New York and Geneva.
Reflecting on his tenure, Dr. Lincoln said: "It's been a privilege to serve in this position—one that requires the maintenance of effective relations and growing partnerships with government authorities, with universities and communities, and with all sectors of civil society. The Baha'i gardens and shrines in Haifa and Acre, which have been designated UNESCO World Heritage sites, are now visited by over a million people annually. With this comes a thirst for meaningful dialogue. I've noticed the same internationally, whether in Azerbaijan, Kazakhstan, the United States, or elsewhere. Despite very different social realities in these countries, I'm struck by the commonality of issues discussed by governments, scholars, and secular and religious institutions, chief among them being extremism, climate change, and advancing the well-being of individuals while simultaneously building strong and sustainable communities."