House of Worship newsreel highlights recent developments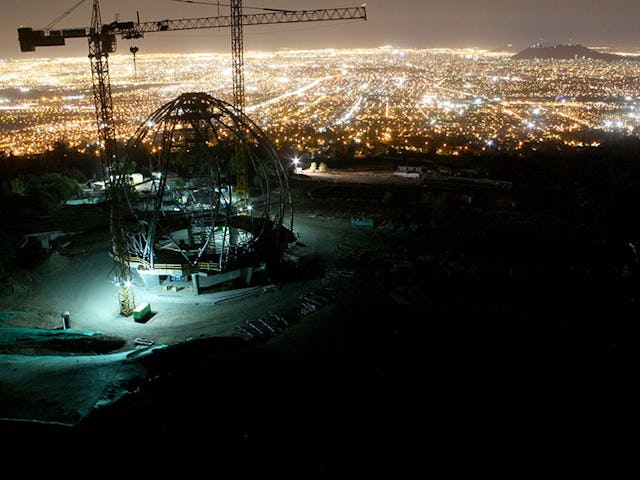 SANTIAGO, Chile — The latest in a series of video newsreels showing the progress of the construction of the Baha'i House of Worship in Santiago has been released and can be viewed online in Spanish and English at the official website.
Titled "Construction, Worship and Service", this episode describes a number of significant developments in the construction process since October 2013 related to the erection of the superstructure and the initial work on the adjacent landscaping and facilities, which includes pathways laid out along the five hectares of land. The newsreel also highlights how the building is emerging in parallel with the surrounding community's evolving understanding of the ways in which individual and collective worship find practical expression in service to humanity.
Construction of the House of Worship began in November 2010. When completed, the edifice in Santiago will be the last of the Baha'i Houses of Worship erected to serve an entire continent.