Baha'is to mark Birth of the Bab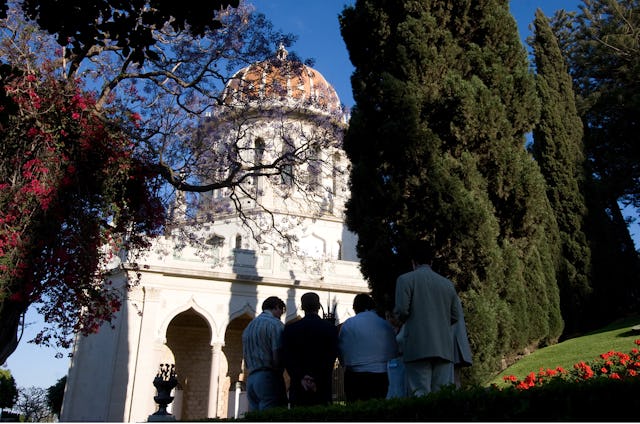 HAIFA, Israel — Baha'is around the world will observe a holy day - the Birth of the Bab - on 20 October.
One of nine holy days on which Baha'is suspend work, the date marks the anniversary of the birth - in 1819 in Shiraz, Iran - of Siyyid 'Ali-Muhammad, known to history as the Bab.
In 1844, the Bab announced that He was the Promised One foretold in the great religions and that His mission was to alert people to the imminent coming of an even greater Divine Messenger, namely Baha'u'llah. Baha'is consider both the Bab and Baha'u'llah to be Messengers of God.
The Bab, who was a descendent of the prophet Muhammad through both His father and mother, attracted tens of thousands of followers in His native land. In 1850, by order of the government, He was executed in the public square of Tabriz, in northern Iran.
His remains were later brought to Haifa and entombed on Mount Carmel. His shrine, with its golden dome, is the most famous landmark of Haifa.
There is no prescribed ceremony or service for celebrating the anniversary of the Birth of the Bab. Baha'is often plan devotional meetings or musical programs and gather for activities and fellowship.