Prolific author hailed for his penetrating insights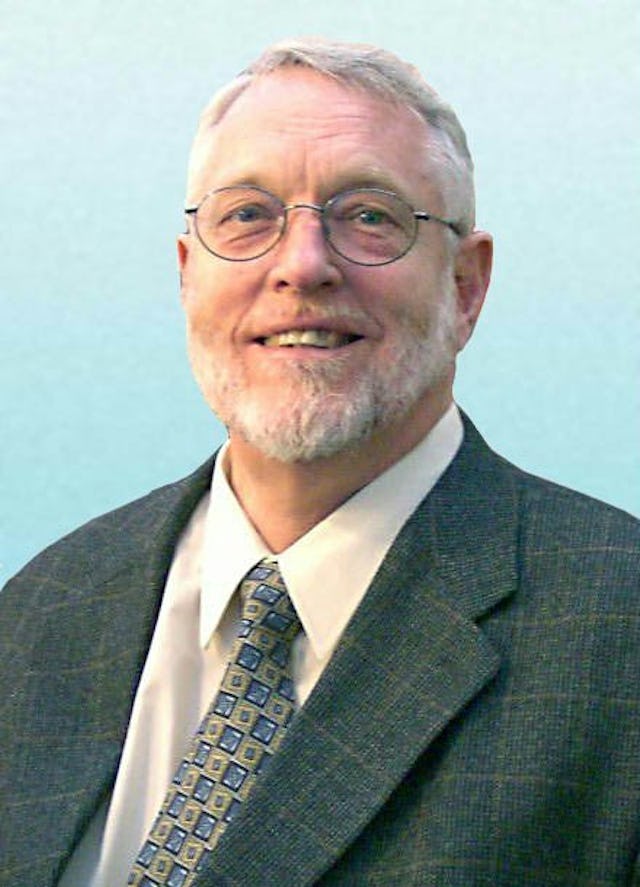 STRATFORD, ONTARIO, Canada — The internationally eminent scholar, William S. Hatcher, who passed away last month, has been described as "one of the brightest minds" of the worldwide Baha'i community.
In a message of condolence, the Universal House of Justice said that Dr. Hatcher will long be remembered for his "stalwart faith, forceful exposition, and penetrating insights which characterized nearly half a century of ceaseless service to the Baha'i Faith."
"The Baha'i world has lost one of its brightest minds, one of its most prolific pens," the Universal House of Justice said.
Dr. Hatcher, 70, died of an illness on 27 November 2005, having made substantial contributions in mathematics, logic, philosophy, religion, and ethics.
His popular and scholarly writings and talks were infused with a characteristic clarity of expression, wit, and warmth.
Dr. Hatcher enrolled in the Baha'i Faith in 1957. He spent the decades that followed in dedicated service to the Baha'i community and its administrative development, at the local and national level, in the United States, Switzerland, Russia, and Canada.
He served on National Spiritual Assembly of the Baha'is of Canada (1983-91) as well as on the inaugural National Spiritual Assemblies of Switzerland (1962-65) and the Russian Federation (1996). He lived in Russia from 1993 to 1998.
Dr. Hatcher traveled extensively to teach the religion in Central and West Africa and Russia, and he played a vital role in the founding of the Association for Baha'i Studies in North America.
Born in Charlotte, North Carolina, Dr. Hatcher received his B.A. and M.A. degrees from Vanderbilt University in Nashville, Tennessee, and his doctorate in mathematical logic from the University of Neuchatel in Switzerland.
Dr. Hatcher settled with his wife, Judith, in Canada in 1968, serving as professor of mathematics at the Universite Laval in Quebec City until 1995.
He wrote 50 articles, books, and monographs, including "The Logical Foundations of Mathematics" (1982), and "Logic and Logos: Essays on Science, Religion and Philosophy" (1990).
Among his major publications are "Love, Power, and Justice: The Dynamics of Authentic Morality" (1998), in which he argues for the existence of an authentic and universal moral standard.
"The Baha'i Faith: The Emerging Global Religion" (1985), co-authored with Douglas Martin, was named by Encyclopedia Britannica in 1986 as book of the year in religion.
One of his most acclaimed essays, "A Logical Proof of the Existence of God," was the subject of his popular speaking tour of Canadian university campuses in the late 1990s.
In 2003, his book "Minimalism: A Bridge Between Classical Philosophy and the Baha'i Revelation" was published to critical acclaim for its innovative philosophical approach, and the development of his logical proof for the existence of God.
Dr. Hatcher is one of the eight Platonist philosophers listed in the section devoted to the latter half of the 20th century in the Encylopedie Philosophique Universelle.
William Hatcher is survived by his wife, three children, and seven grandchildren.
(The Canadian Baha'i News Service contributed to this report).
For a review of Dr. Hatcher's book "Minimalism: A Bridge Between Classical Philosophy and the Baha'i Revelation," see